The world is grieving over one of manga's greatest writers Fujiko Fujio. He was the co-creator of the Doraemon series and was famed all over the manga and anime community.
Today we share with you the news about the passing of this beloved person, Fujiko Fuijo was 88 years old.
He died on April 7, 2022. R.I.P and condolences to his friends, family, and loved ones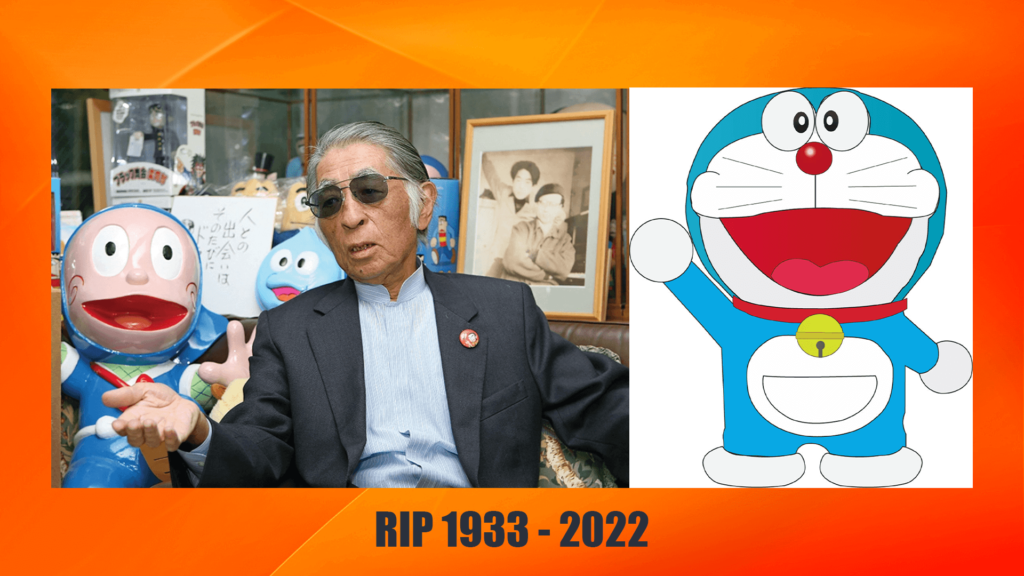 What is the cause of the death of Fujiko Fuijo?
The cause of his death remains unknown as of now. An individual called the police at 08:40 AM to report that someone collapsed in the home of Fujiko Fuijo. But the reports state that Fujiko Fujio already passed away in his house in Tokyo when police arrived.
No self-inflicted wounds whatsoever were found on the body of Fujiko. So the cause of his death remains unknown as of now. A police investigation is being done currently.
When did Fujiko Fuijo pass away?
Fujiko Fuijo passed away in his home in Tokyo on April 7, 2022. Police arrived at his home due to a call from an anonymous person. Fujiko was found dead when the police arrived.
What can we remember Fujiko Fuijo for?
You can remember Fujiko Fujio for his influence on the worldwide manga community with Doraemon and other successful manga series. For example, Ninja Hattori-Kun, Kaibatsu-Kun, Pro Golfer Saru, and Warau Salesman.
The name Fujiko Fujio was a pen name of a manga writing duo formed by two Japanese manga artists. His real name is Motoo Abiko, and the name of his partner is Hiroshi Fujimoto.
They worked together on Doraemon from 1970 till 1987 until the manga artist went their separate ways. However, the Doraemon series didn't stop after their collaboration ended. The partner of Fujiko Fuiji passed away in 1996.
Fujiko Fujio started creating manga in 1951, you got to appreciate the love and passion he has for his job. Secondly, manga and anime fans can agree that his name will live on forever in the industry. Lastly, we want to thank him and give him the respect he deserves for all his work.